Clinkz the Bone Fletcher ist von seinem Grab auferstanden, und seinem Aussehen nach zu urteilen ist er ein wenig erzürnt.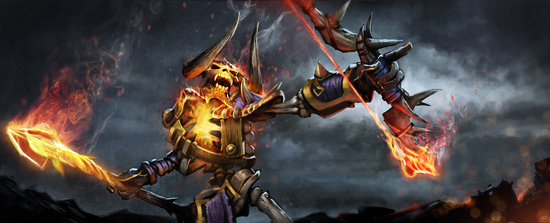 Wir waren förmlich durch die spannenden Spiele von The Defense an unsere Bildschirme gefesselt. Sie sollten dort unbedingt mal vorbeischauen.
Nächste Woche werden wir unsere Updates etwas anders organisieren. Wie schon im vorigen Update beschrieben werden alte Aufzeichnungen nicht weiter funktionieren, vergessen Sie also nicht Ihre Lieblingsmomente per Video abzuspeichern.
Weitere Informationen zum heutigen Update können Sie hier entnehmen.