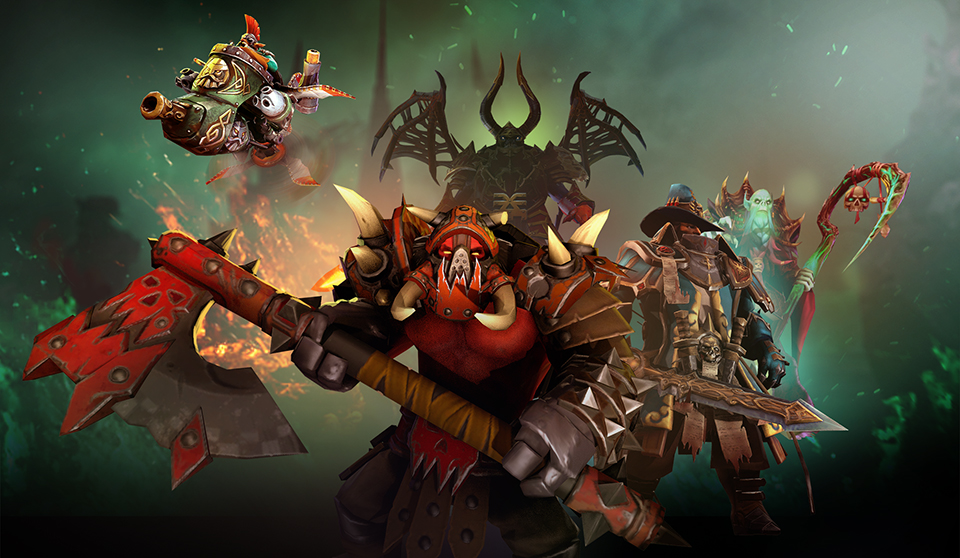 Der 'Warhammer: Treasure of the Old World' ist ab sofort verfügbar. Inklusive 13 Kreationen vom Dota 2 Workshop, die dem Stil des Warhammer Fantasy Battle Universums folgen, bietet dieser Schatz neue Gegenstandssets für Necrophos, Kunkka, Doom, Disruptor, Beastmaster, Centaur Warrunner, Alchemist, Gyrocopter, Sniper, Broodmother, Pudge, Winter Wyvern und Axe. Mit ästhetisch ähnlichen Ansätzen im Dota und Warhammer Universum werden diese neuen Gegenstände der Dota 2 Community auf den blutgetränkten Lanes ganz wie zu Hause ausschauen.
Als zusätzlichen Bonus erhalten Sie mit der Vorbestellung von Total War: WARHAMMER vor dem 24. Mai eine spezielle Version dieses Schatzes in Ihrem Dota 2 Arsenal, der äußerlich einzigartige Vorbestellerversionen dieser Gegenstände enthalten wird.
Wir danken allen Künstlern vom Dota 2 Workshop, die ihre Entwürfe eingesendet haben. Die Anzahl qualitativ hochwertiger Einsendungen passte letztendlich nicht in einen einzelnen Schatz, und wir hoffen, weitere Schätze dieser Art zukünftig anbieten zu können.